(月4回目は新しくないけどちょっと趣向の違う記事という事で英語の練習も兼ねて第一回を英訳
英語圏の設定で見ればばなのyoutube動画のタイトルも変わるはず)
I met a man  who is
plump,
smelly,
wearing check sirts,
talking about always uninportant thing,
adding end of word「bubhi~bubhi」
I had thought that such a man is fiction.
 I will talk about Momoyama ... yes that Momoyama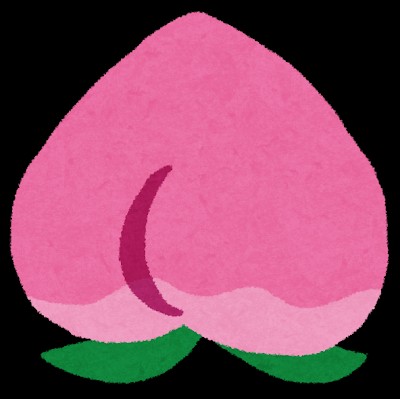 In fact, I will talk about Momoyama's song


 First of all , I want you to hear this song.(To the last!!
Do about million wondering come to your mind ? Let's think.
For the time begining,over indivisualy ryracs catches our ears(What a "Tarn Tat Tat Tat Tat Tan")
.
.
.
.
 


As  I guess that you cannnot understand well about this,
I will share who Momoyama is on based animation.
(First 50 minitues are not inportant, you can skip to there)


If you have Animation allergy , be careful
(It may be ok because this is constlacted by 3DCG) 
 Year,She is Mirai Momoyama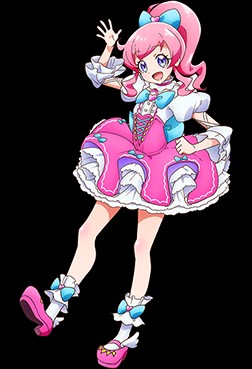 She is a character whose house is sweets shop at「Kiratto Pri☆Chan」.
As far her name and settings , Do you feel good from ryracs and atomosphere?
I want to talk there
We can understand with out saying directly.This sence feels nice.
Generaly speaking ,they say that It will be so if it uses "Mirai"or words related to sweets for ryracs .
However It is different.
Supposing to abused such words as song and even easy to sing are Amazing places of this lylics. 
For example,Start of song 「Kizame Mirai o Kiratto(※In English,this means"tick the feature Kiratto" )」
The word  "tick the future" that is not common but, it is Lylics of different dimension level because,it matches flavor and even easy to sing. 
Ordinary persons cannnot verve nettleway method(※The phrase is nettleway method in Japanese )for first phrase...


 Second,about coinnd words such as「fuwafuwa fan na flour」「okubyo cheese」.
These are completely coined words, in spite of The meaning can go through once.
Also it made up well as song.
This is the exactly beatiful of co-sensation. Owesome!
This songwriter called the "Second Tunku(※Tunku is the famous idol songwriter in Japanese )"around JP.
So,I introduced the lyrics of song I liked.
made by Bana.
There are two kind of things which you have not experience.Things which you can expect,or things which you can't understand at all.
You should experience the latter without bias and fiber.
P/S
The CD which include two other songs that songwriter wrote and CG movies such as shown in you watch is now on sell.
This is one of the best Character CDs in Japan
Create your cosmos!!with this CD